Just a quickie this time - my computer's been out of commission for a few days with a broken power cord, and now the bloody touchpad isn't working properly. Oh, and I have about four assignments I should be working on over Christmas, hurhur. :B But here are the remaining character profiles: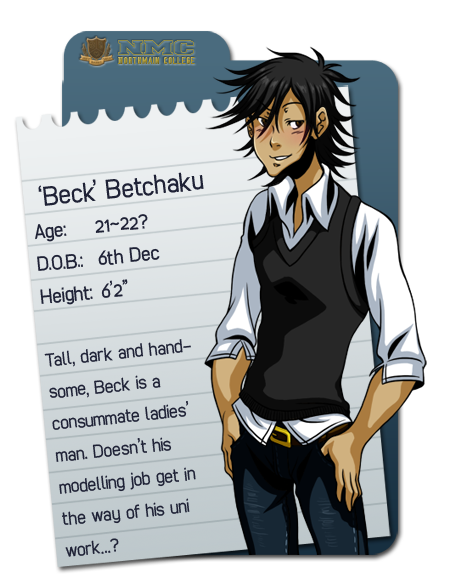 While he's not exactly a hidden character, winning Beck shouldn't end up being as straightforward as it is with the other guys... but we shall see. He's a rather up-himself male model who works part-time at a trendy boutique in town, but could (read: will) end up doing a little something on the side...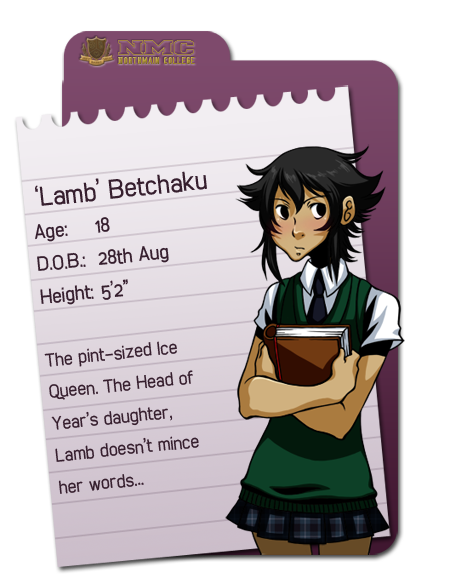 Lamb totally isn't her real name, of course. Will you find it out over the course of the game? Probably not. I haven't thought of one yet.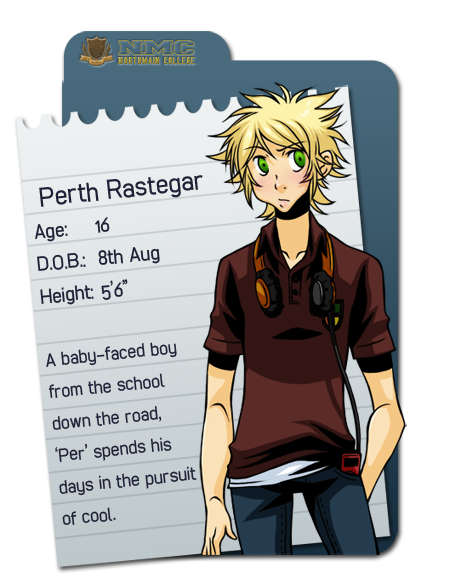 One of the last characters I designed, I chucked Per in at the last minute to even up the number of guys and girls, and because the character roster apparently needed a shota. Even though I generally find the token jailbait boy in these games incredibly creepy. Eh, well. It's pretty refreshing writing a completely clueless character, though, so that's a plus...

And finally, Petime, one of the few characters I actually find relatively easy to write - mainly because her relatively eloquent manner of speech is rollicking good fun to write, eh wot! She'll probably end up having the most 'story' of all of the female characters, and most of her scenes are already written. Good show!

~~~
So yeah, that's the main cast done - there are a handful of side-characters too (mainly bosses / coworkers / fellow students at the various jobs and clubs the heroine can have), but these are the guys you'll need to impress - and palling up with your ladyfriends is often the only way to get to know certain boys, so there are a fair few girls in there for a reason!

I'd best be off before this faulty touchpad makes me throw my laptop out of the window, but lets just say there's a brand new (totally ripped off Tokimemo) system in the game now that I wasn't even really planning on sticking in there, so huzzah!

(...It's really not that interesting. D:)

(...Oh, and Merry Christmas!~)